My wife and I spent some 30 plus years in print media, and Graphic design and first person in Australia to use Desktop publishing, commencing with Pagemaker 1. For many years I was CEO and owner of a major print for publisher business we retired but were bored, we then had a DTP business for 9 years and commenced EZYHD 15 years ago when HDMI was in its infancy and have done very well as retailers and Ruipro distributors past 5 years. So now you know where we are coming from.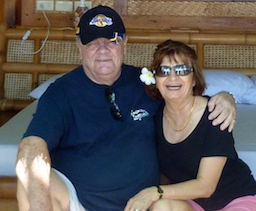 EZYHD has been supplying HDMI cables, devices and services across the length and breadth of OZ since 2007. Always best quality products, including our brilliant well made HDMI cables, Splitters and Switchers and of Course the mighty HDFury range known as the Messiah of HDMI.
In July 2017 we were awarded the Ruipro distributorship for Australia and NZ, since then year on year we've shipped out more than any other of the 39 Distributors world wide,. This incredible HDMI Fibre Optic cable known as one of the best on the planet is available 10m up to 100m in lengths. Customers, AV dealers and HT installers have embraced this newer technology like nothing before for true 4K@60Hz – gamma 4:4:4 vision. A new non micro chipped v2.1 (8k) arrived late March 2021 since we've shipped out thousands.
We are a couple of Aussies with long careers in the Media and Service industries, we know about going the extra mile and offer prompt personal service to a huge cross section of the community and no nonsense warranty.
Over the years we have built and owned many properties and during this time installed more home theatre equipment than we can remember. Of course being on the net since inception and HT forums for many years has provided mountains of electronic device knowledge and solutions.
Businesses are built on service, trust and quality of product, we believe we have achieved this by the huge number of recommendations we receive and customer testimonials tell their own stories. Sales have been more than 40,000 to date.
Each year we traveled to International Consumer Electronic Trade Fairs (pre Covid) to seek out the latest products now we keep in constant touch with suppliers online as new items are released. We are here for the long term with friendly advise, quality, service, warranty and local fast ship out each business day. Yes we go the extra mile!
so for HDMI think EZYHD.
thanks for lookin…
Keith & Anna
Principals of EZYHD